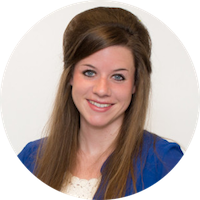 By Joanne Volkert, jvolkert@lessitermedia.com
Marketing Manager, Lessiter Media
COVID-19 has plagued the news, social media and our email inbox.
It's probably been over a week since my inbox (personal or business) hasn't seen a note from a CEO or company president about COVID-19 and what we can expect of their hours of operation, what they're doing to keep their staff safe and prevent the spread of the disease, and so on and so forth. Perhaps your company is among the many.
In the midst of all the madness, wouldn't it be nice to bring some lightheartedness back into the day?
April Fool's Day (April 1st) is less than two weeks away. The purpose for April Fool's Day is just to have FUN (while not offending anyone or damaging your brand, of course)!
With time yet to brainstorm, consider coming up with something clever to entertain and bring a smile to your quarantined customers. To get the juices flowing, I've put together a list of eight marketing ideas for this once-a-year opportunity.
What are your thoughts? Think you'll take advantage of the day?
Cheers,
Joanne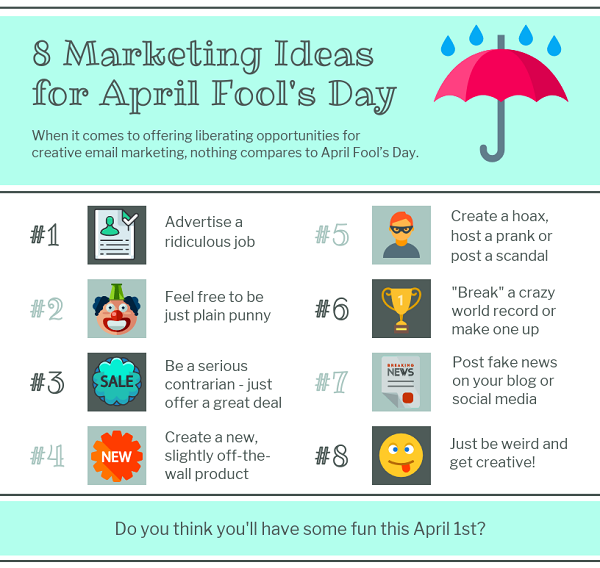 Source: Business 2 Community