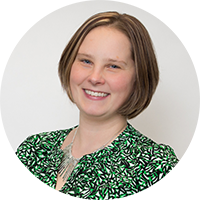 By Bree Greenawalt, breeg@lesspub.com
Sr. Manager of Data & Events, Lessiter Media
Here at Lessiter Media, we are no stranger to virtual events. We just wrapped up 2 virtual events that were originally planned as live events in Omaha, Neb. In just 60 days we were able to adjust from one format to another, so we understand the challenges that come with the virtual event world we are living in today. Helping sponsors make the most out of a less than ideal situation was just one of the many challenges of going virtual.
When sponsoring an event, remember it's a relationship, similar to any other advertising. You have an ROI expectation, such as generating new business, brand recognition, or another measurable results, and you are paying for access to the audience.
At live events, you can speak to the people attending, maybe collect some information, or do a presentation. But when the world has been hit with a tsunami of virtual events and webinars, how can you make the most of your sponsorship dollars? Surprisingly enough, it's not as different as you might think. Your goal is, likely, still to talk to the attendees, collect information from them and show them what your company has to offer to solve their particular dilemma. Below are 7 ways you can take advantage of your event sponsorship in the world of virtual events. What tips do you have to make the most of your virtual event sponsorship?