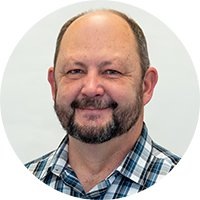 By John A. Bennett, jbennett@lessitermedia.com
Digital Media Director, Lessiter Media
As marketers, it is easy to get hyper-focused on the end result of our efforts – getting a sale. The problem is that can make us see everyone that encounters our ad message as qualified buyers simply waiting for the right offer or "hook". When according to a study released today by Episerver, less than 10% of people who will see our promotional offers are actually at the point of making a purchase.
We've shared in previous Marketing Minutes the importance of making sure you are reaching the correct audience, in the correct places, with the correct message. But with the challenges we've all faced this year, it wouldn't be a surprise to find an overcompensation of "creativity" taking away from your core messaging and main value proposition.
As you look to put 2020 in your rearview and plan for the year ahead, I'd encourage you to take a step back and look at the buying process through your customer's eyes. Below are 7 ways to help dial in your ad campaigns and ensure you are sending the right message.