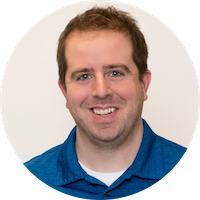 By Luke Weigel, lweigel@lessitermedia.com
Marketing Manager, Lessiter Media
Pop quiz... To have a truly successful marketing campaign you need:
A. Digital
B. More Digital
C. All Digital
D. A Mix of Digital AND Print
If you've been following our weekly Marketing Minute emails, you know the correct answer is D. That being said, many companies are still choosing some combination of A, B and C to round out their marketing strategy, and are leaving print by the wayside.
We've shared many stats previously as to why this is a mistake, but here is one more to help reinforce the importance of continuing your print efforts. According to a study by MarketingSherpa, 82% of respondents said they trusted print ads in newspapers and magazines when asked which advertising channels they trust most when making a purchasing decision — the highest of any channel.
In a previous Marketing Minute, The Anatomy of a Successful Print Ad Campaign, Rachel dissected one of our own print ads to show you how a successful print ad is constructed.
Building off of that, below are 7 ways that you can use print creatively and strategically to create new audience potential for your company.
Want to learn more about how you can successfully integrate print and digital into your marketing campaigns? Drop me a line and I'd be happy to share some of the things we've been doing.