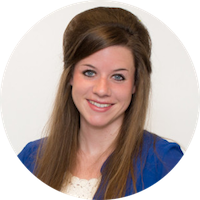 By Joanne Volkert, jvolkert@lessitermedia.com
Marketing Manager, Lessiter Media
If there's one thing my husband is a sucker for, its free samples. He'd never willingly admit it, but pre-covid he used to plan grocery trips to align with the free sample timeframes. Don't worry – he won't read this, so he'll never know I'm exposing his groundbreaking strategy. 🙄
But in all honesty, who isn't a sucker for free stuff? How fun is it to snatch the free t-shirt out of the air as they're thrown into the crowd at a game (ahh, another pre-covid experience). And what better time to test out Amazon Prime for 30 days free than right around the holidays to make Christmas shopping a breeze.
Letting a potential customer sample or test out your product or service is a great way to build a list of qualified leads. If you believe in your product or service, there should be no hesitation in offering up a free trial.
To help you decide if offering a free trial has a place in your marketing strategy, I put together a list of seven pros and cons to free trial offers.
Wishing you and your family a Merry Christmas.