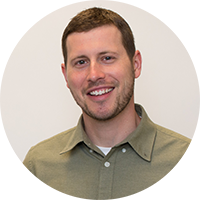 By Dallas Ziebell
Marketing Manager, Lessiter Media
dziebell@lessitermedia.com
262-782-2412
With temperatures here in the Midwest steadily falling, I recently found myself searching for a replacement to my winter jacket that has served me well for nearly a decade.
To the Internet I went and down the rabbit hole I fell, scouring different online retailer sites, signing up for various email newsletters to receive exclusive discounts, clicking on "you might also like this" product suggestions, and going through the familiar consumer purchase journey we all find ourselves on while searching for and comparing products online. 
Fast forward about a month and I'm still seeing reminders of these jackets nearly everywhere I go. My email inbox is filled with abandoned cart and coupon expiration notices. My Facebook feed is flooded with carousel ads depicting images of the jackets I browsed. I'm being sent positive purchaser reviews. And, I even received a text message encouraging me to share a link with a friend so I can receive a referral discount.
This is a perfect example of lead nurturing — the process of cultivating leads that are not yet ready to buy. And wouldn't you know it, it worked on me. With my knowledge and confidence in a particular jacket built up and the right offer in my hand, I was finally ready to buy.
To consumers, this can be an annoying experience — even creepy — to see such personalized and persistent marketing messages follow us around the internet. But for marketers, lead nurturing is a proven tactic to successfully — and often through an automated process — nudge customers along the purchase journey and compel them to purchase.
Think of your own brand's product promotions. Do they end with just one touch point? With so many intelligent marketing tools and proven use cases, it's easier than ever to develop and execute a lead nurturing strategy that can save you time while improving your results. 
To help you get started, check out these 7 amazingly effective lead nurturing tactics below!
Marketer's Note: Lessiter Media has a team of marketing specialists with experience helping clients identify, engage and nurture sales-ready leads. Feel free to reach out if you'd like us to help you transform your lead gen and nurturing practices from passive and outdated to active and intelligent.