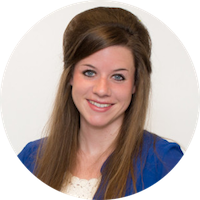 By Joanne Volkert, jvolkert@lessitermedia.com
Marketing Manager, Lessiter Media
Sell sheets are an effective marketing tool to showcase the benefits of your product. It seems these days we're easily flooded digitally with marketing messages, but there's still something about tangible information at your fingertips that can help a product stand out.
A successful sell sheet speaks directly to the end-user by explaining what problem(s) your product or service resolves. If done right, it showcases the benefits of your product in a stand-out, digestible design with simple, relatable copy to make your product your customers next hero.
The goal of a sell sheet is to provide enough information to lead to a second conversation, but not so much detail that it becomes overwhelming or confusing. It's generally suggested you keep your sell sheet to one page (8.5" x 11"), often times utilizing both the front and back. Many printers recommended you have these printed on a thicker stock of paper; some marketers even like to incorporate a glossy finish.
Below, I've put together 6 sell sheet tactics you should consider using to get your product noticed. If you need help with design, let us know! The Lessiter Media art and design team would be happy to review or help layout a product/service sell sheet for your use.