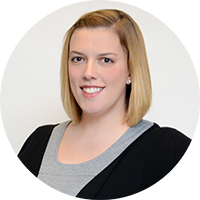 By Laura Vietmeyer, lvietmeyer@lessitermedia.com
Digital Content Specialist, Lessiter Media
Before releasing your content into the wild — whether it's a digital or print piece — it needs to be put through a thorough editing process. While this seems like common sense, we know errors happen often.
In a traditional news setting, a formal editing process comes standard, with a writer passing on an article to an editor, who is responsible for ensuring that the text is in tip-top shape before being pushed out to an audience. Editors work to ensure that text is clear, accurate, free of errors and flows in a way that is logical.
Those of us who don't have a formal editor on hand need to learn when and how to take on this role. Copy editing involves a myriad of tasks that can make your head spin, but if you have a process in place, these tasks become second nature and your content will benefit.
To help you develop your own editing process, I've put together a quick-read infographic below, "6 Essential Elements for Error-Free Content."
Do you have a proven process in place, or sure-fire tips that you use? Drop me a line and let me know what's been working and what hasn't.