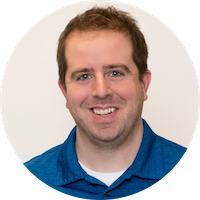 By Luke Weigel, lweigel@lessitermedia.com
Marketing Manager, Lessiter Media
About a year ago we shared some information on how to leverage word-of-mouth marketing as a way to help grow your business. The concept was generally pretty simple: use positive customer feedback as a promotional tool.
Unfortunately, not all feedback is positive, and a negative review can spread like wildfire, crippling sales in the process. To help illustrate the impact of a poor customer experience, I can't help but think of this iconic scene from the early 90s hit, Wayne's World: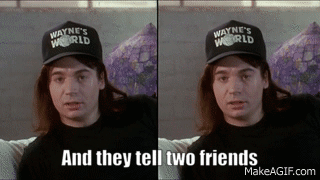 Things have changed a bit since Wayne's World was released though. Instead of telling two friends at a time, popular influencers can reach thousands, if not millions, at a time. You get the idea, things can spiral negatively out of control pretty quickly. 
But a bad review doesn't have to be a death sentence. If handled properly, it not only provides you an opportunity to right a wrong, but also shows accountability to others who are using reviews as part of the purchasing process. In fact, according to a recent reviewtracker survey, 45% of consumers say they are re more likely to visit a business if it responds to a negative review.
While we all hope we never have to come across a negative review for our company, I've compiled a few tips to help deal with them just in case.