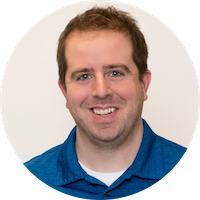 By Luke Weigel, lweigel@lessitermedia.com
Marketing Manager, Lessiter Medi
Move over peanut butter and jelly, there is a new dynamic duo in town — email and marketing.
OK, maybe it's not all that new of a pairing, but as other digital marketing offerings come at us from every direction with mixed results, the trusty old email remains a marketers best friend. And it's easy to see why — they're cost effective, efficient and successful.
Because email continues to be such a key ingredient in any successful marketing repertoire, we've spent a fair amount of Lessiter Marketing Minute bandwidth over the years sharing tips and strategies to help you not only reach your customer's inbox, but also get them to open. And having delivered over 27,000,000 emails ourselves in 2020 alone, we like to practice what we preach.
We've covered best practices for subject lines, email sign-offs, avoiding spam filters and more, but one critical part of an email that is often times an afterthought, or overlooked completely, is the email footer.
It may be buried at the very bottom of your message, but the email footer serves as the hub for brand identity, important information required to be Can-Spam compliant, legal copy, cross-channel audience development and more.
There are no set specs or size restrictions for an email footer, but there are some important pieces that you should consider. I've put together a list of tips to help you put your best 'footer' forward when designing your email template.
Keep scrolling to see how we've put together our email footer. And if you'd ever like an extra set of eyes on your email templates — or any of your marketing materials — drop me a line. I'd be happy to take a look!