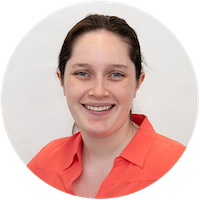 By Kelsey Galbraith, kgalbraith@lessitermedia.com
Digital Marketing Associate, Lessiter Media
When designing your website, product landing pages, or any other online destination or resource that your customers and prospects visit to learn about, and interact with, your brands or products, it's critical that you provide an intuitive experience that is easy to understand and navigate. And the best way to ensure that smooth user experience is to conduct Usability testing (UX testing).
As Usability.gov puts it, UX testing "focuses on understanding user behaviors, needs, and motivations through observation techniques, task analysis, and other feedback methodologies." UX testing allows you to gain an understanding of your website from a user's perspective. And that feedback and perspective gained from UX testing are invaluable to improving the overall usability of your digital content.
So, what is usability anyway?
 According to the leading voice on usability, the Nielsen Norman Group, usability can be defined as "a quality attribute that assesses how easy user interfaces are to use." Essentially, you want users to be able to easily learn, recognize, remember, and understand the interface of online resources that support your products. That is why you must get real people, aka users, in front of your product and interacting with it before it ever leaves your hands.
When it comes to usability, there is a lot to learn. There are hundreds of UX testing methods, UX testing software, UX techniques (such as personas), and many categories of usability (such as web usability). That is why I've compiled what I believe to be the 5 key usability components.
If you want to go down the rabbit hole on usability, here is a list of resources to learn more: