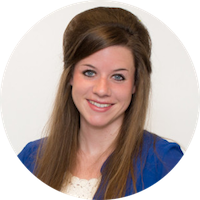 By Joanne Volkert, jvolkert@lessitermedia.com
Marketing Manager, Lessiter Media
Are you and your team continuously juggling several different projects, plans, tasks and long-term goals, but there's a disconnect in communication and status updates?
A promising and proven solution for timely project completion: a project management (PM) software.
According to PMI Pulse of the Profession 2017, "A lack of clear goals is the most common factor (37%) behind project failure, according to executive leaders."
PM software programs are ideal for project planning, time management, resource allocation, change management and collaboration. You can clearly set goals with a timeline attached that is visible to your entire team. It also equips your team to:
Take Ownership: Sharing long-term vision and goals inspires employees to work toward a common purpose and shows how they and their day-to-day tasks contribute to the big picture.
Foster Accountability: Being clear about who's doing what encourages employees to follow through and meet deadlines because they know others depend on their work.
Build Trust: Organizing goals and work in one place allows people to turn communication into action and fosters open, supportive relationships that improve collaboration.
Good PM directly translates to less money wasted. According to Hive, a PM software tool, organizations that invest in proven PM practices waste 28x less money because more of their strategic initiatives are completed successfully. Hive also found that 77% of high performing projects use some type of PM software.
Outlined below are five key benefits for using a good PM tool. There are numerous PM options out there, some of which include Trello, Asana, Smartsheets, Basecamp and JIRA just to name a few.
Implementing a PM software might be what you need to take your company's competitive edge to the next level.
Do you currently use a PM tool? I'd love to hear which software you chose and how it has impacted your company's productivity.
Have any questions? Don't hesitate to contact me.