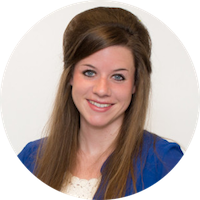 By Joanne Volkert, jvolkert@lessitermedia.com
Marketing Manager, Lessiter Media
As I watched "One Shining Moment" after Kansas's win to close out another exciting March Madness, I couldn't help but think back to three short weeks ago when we were all scrambling to get our brackets submitted. The excitement, anticipation, the "I've got this" feeling. Although I tied for third this year in our company pool, I will gladly do it all over again next year.
That's the thing about contests — you can't help but wonder if you'll be the "one lucky winner!" But there's always another winner involved behind the scenes of a contest: the company or brand hosting it.
Hosting a contest or sweepstakes is critical for promoting your brand — it gets you noticed by current and potential customers. Below I've outlined 5 Benefits of Contests for Your Business.
To get started, determine the goals you're trying to achieve and the audience you're targeting. Once those two are established you can pick the proper platform to host your contest — on your website, social media, via the radio, etc. You'll then need to choose what the prize will be and what type of contest you want to host. Sweepstakes, photo/video contest or voting contest to name a few.
Have fun with it, but be sure to familiarize yourself with local regulations. Every state has its own contest laws — and some can be tricky — so do some research to make sure your promotion is legal.