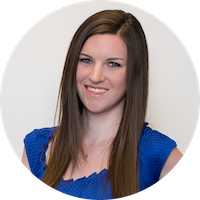 By Michelle Drewek, mdrewek@lessitermedia.com
Digital Media Manager, Lessiter Media
Artificial Intelligence (AI) is not new in 2023, however its potential for marketers has been more recently untapped with the increased adoption of tools like ChatGPT.
AI copywriting is a game changer for marketers as it brings automation, accuracy, and flexibility to content writing. Instead of spending hours crafting the perfect piece of copy, marketers can now use AI-driven tools that employ machine learning to produce SEO-friendly and engaging content quickly and easily.
Read our infographic below to learn more about the advantages of integrating AI copywriting into your marketing efforts.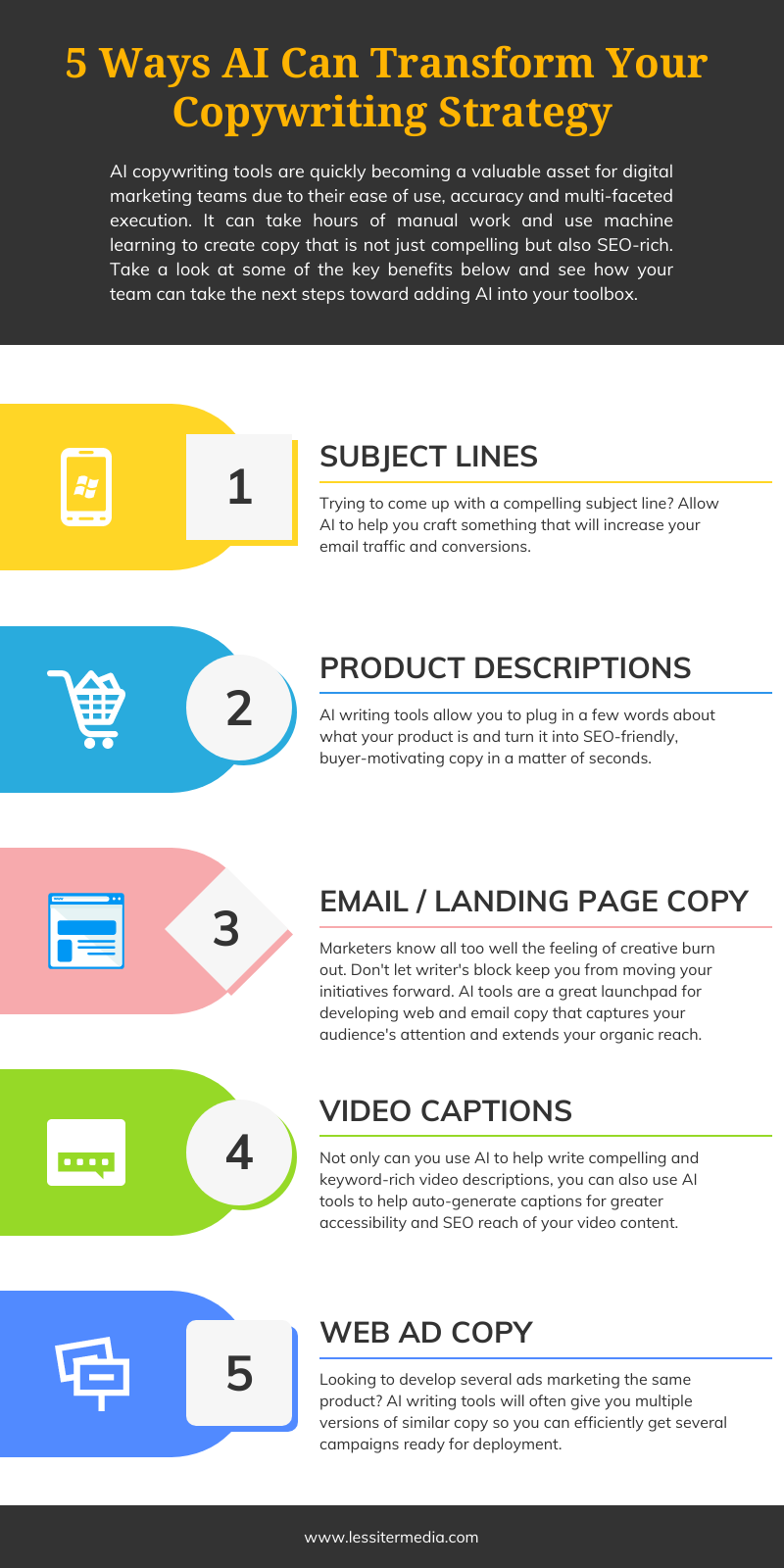 Sources: Neil Patel