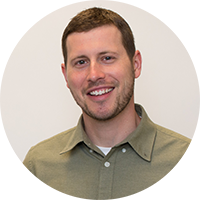 By Dallas Ziebell, dziebell@lessitermedia.com
Marketing Manager, Lessiter Media

It's easy for marketers to jump on the bandwagon and put all their money on digital marketing. However, digital vs print advertising statistics resoundingly prove that print ads actually provide better results in terms of brand recall and response rate, and offer a number of benefits over other forms of advertising. Would you be surprised to learn that...
These staggering stats make a pretty compelling case for setting aside a portion of your advertising budget to invest into magazine ads, direct mail, flyers, posters or other print marketing. But don't fall into the same trap that marketers can find themselves in when creating a print promotion, which is, dwelling on the visual aspects of the piece and losing sight of piece's ultimate goal and how to achieve it.
While it's important to ensure the color scheme is on-brand, the font type/size is readable and the images aren't blurry, all your effort will be in vain if your print promotion doesn't feature a clear and compelling call-to-action — a piece of content intended to induce a reader to perform a specific act, typically taking the form of an instruction or directive (e.g. "buy now" or "click here").
Today, we bring you 4 types of calls-to-action to use with print marketing. Give them a read below and stash this email in your "Marketing Best Practices" folder to reference the next time you create a print marketing piece. And then, click here to forward on these tips to your Sales and Marketing colleagues to spread the print advertising wisdom. (Hey, you just read a call-to-action!)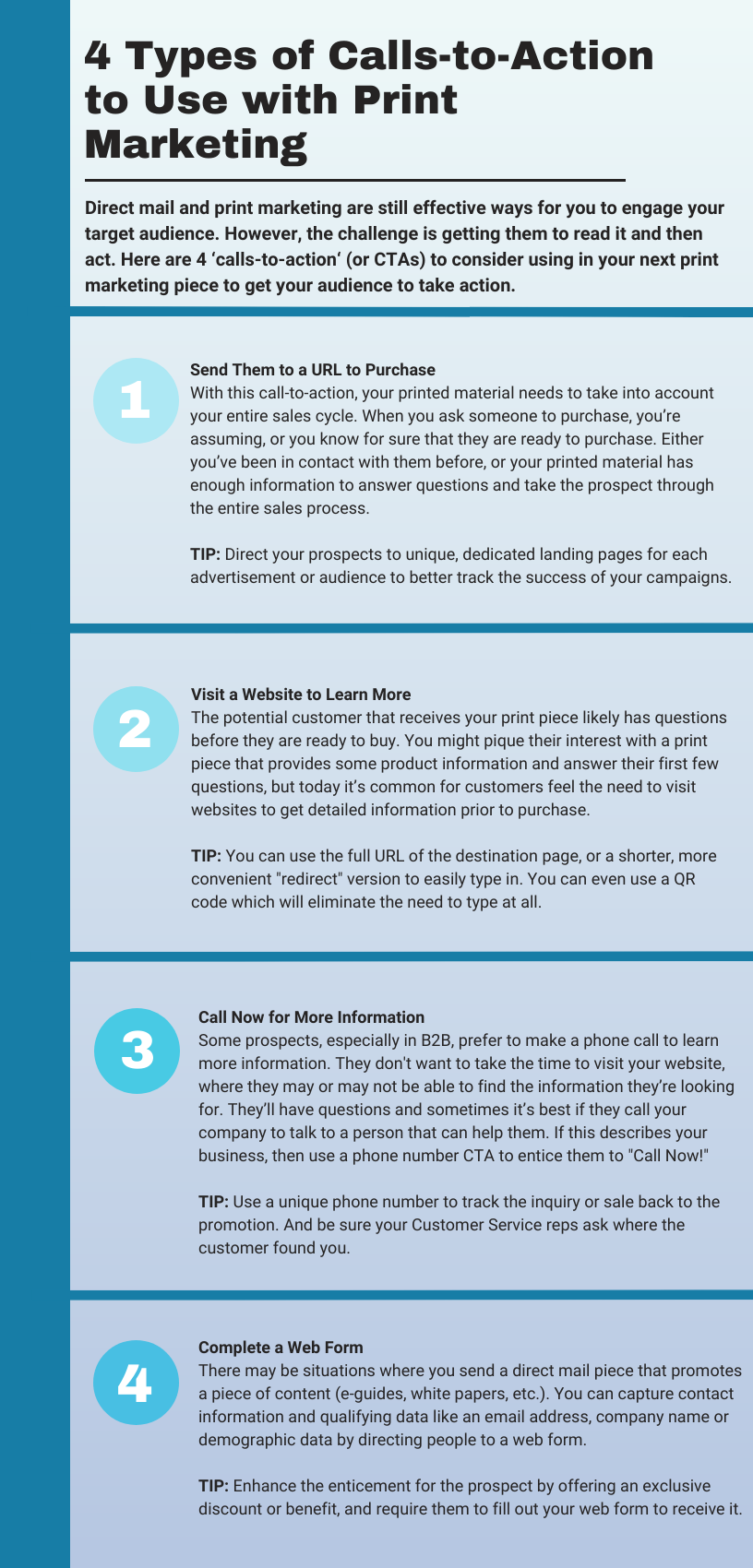 Sources: Statista, LocaliQ, Mansi Media, Top Media Advertising, Marketing Sherpa, FinancesOnline