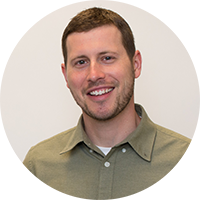 By Dallas Ziebell, dziebell@lessitermedia.com
Marketing Manager, Lessiter Media

Close your eyes and picture your entire audience presented as a Venn Diagram with overlapping circles each representing the core channels through which they interact with your business. One circle is your email list. Another, your website visitors. One for your mailing list. And one for social media followers. How much overlap exists between these circles you are picturing?
Many marketers would be stumped by this exercise, because either they haven't ran this type analysis on their audiences in a long time, or they never have at all. The reality is, most businesses today have audiences that are scattered all across their various communications platforms, with far less overlap than often presumed.
A lack of insight into what is arguably your most important asset, your audience, can invite a variety of promotional pitfalls, like assuming that a marketing effort sent out through a single channel is seen by everybody.
That's why the most successful marketers have found that integrated cross-channel marketing campaigns are the Secret Sauce for reaching furthest into their audience universe, driving up response rates and creating opportunities for deeper engagement.
To get your gears turning on what's possible with a little creative thinking and cross-channel marketing, I've rounded up four clever campaigns that bridge the divide between two of the most common and effective channels — Print and Digital.
#1. Glacial Puts Mundane Advertising On Ice
If you've ever wanted to speed up the beer-cooling process, you'll understand the allure of this print ad from Glacial. You soak the ad in water, wrap it around the bottle, and put it in the freezer. The print ad was made with salt particles, which reduces the freezing point of water and speeds up the chilling process. A coordinated digital campaign generated publicity for the unique print promotion.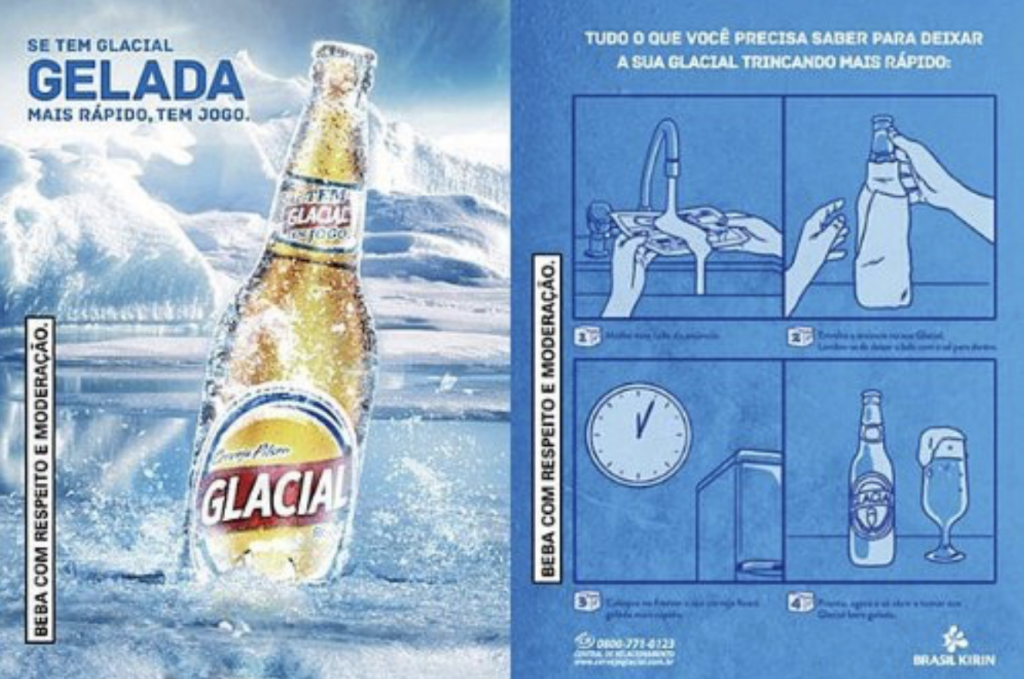 #2. Vinyl and Paper — the Perfect Pairing for Kontor Records
Kontor Records wanted to get the attention of creative advertising professionals. Instead of mailing out the latest CD, they emailed a digital version of a vinyl record to their mailing list. Timed with the delivery of the email was a physical mailing of a paper turntable that could be played with an iPhone.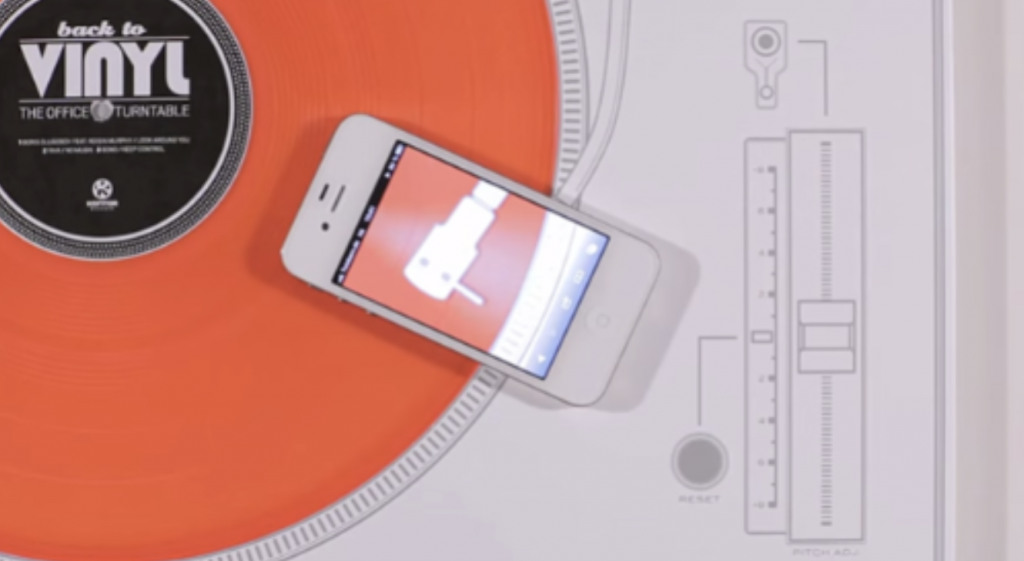 #3. Punchy Peugeot Ad Hits the Spot
To advertise the safety benefits of their new car, Peugeot placed a mini airbag inside a print ad, inviting readers to hit a spot in the ad and see what happened. Upon impact, the tiny bag inflated on the next page, demonstrating in miniature what an airbag would do.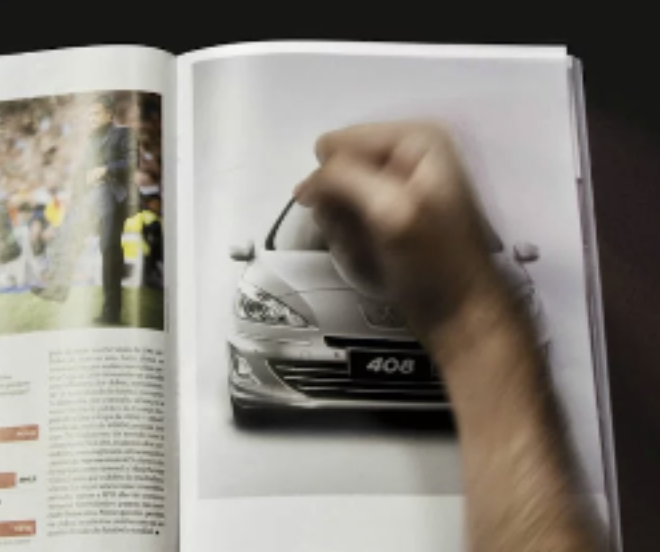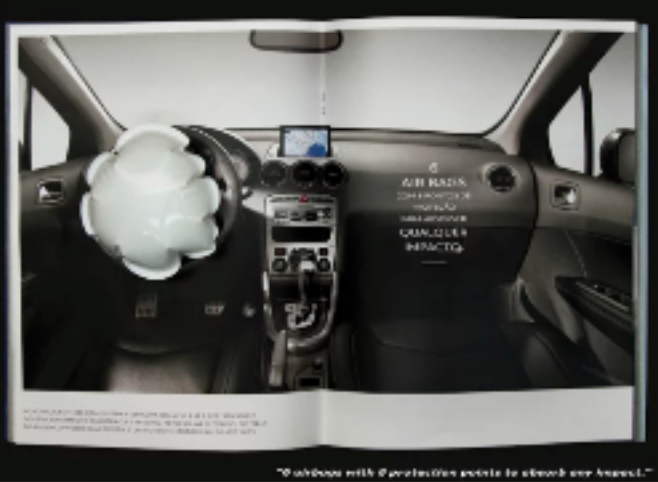 WATCH NOW: See this campaign in action
#4. Nivea Ad Soaks Up the Sun — and Success
Nivea Sun ads, fitted with wafer-thin solar cells and a phone plug, appeared in some issues of a popular general-interest magazine. These special inserts used sunlight to charge cellular batteries, so folks could linger by the seaside, secure in the knowledge their phones wouldn't die. The connection to the Nivea Sun brand, which allows folks to tan safely, was unforced and natural.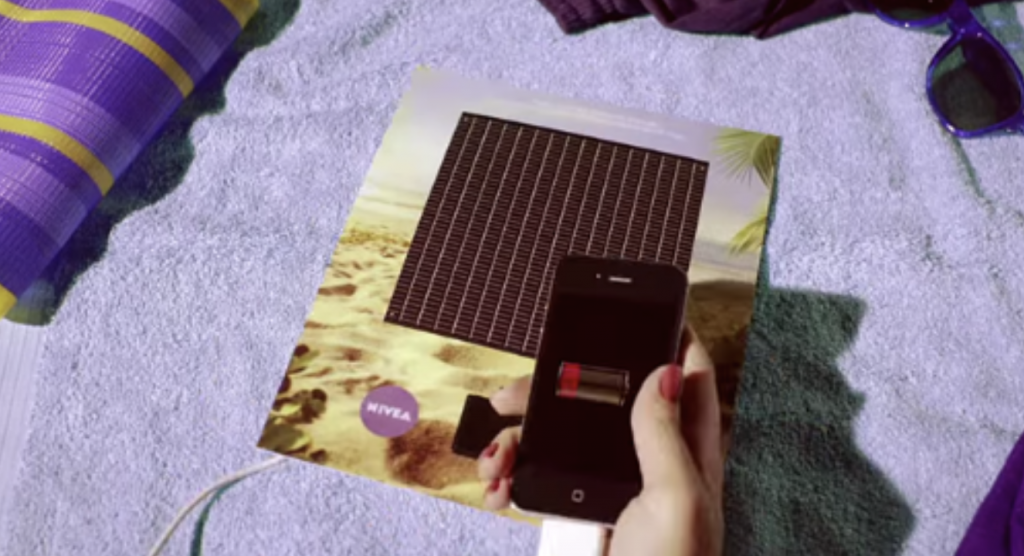 WATCH NOW: See this campaign in action