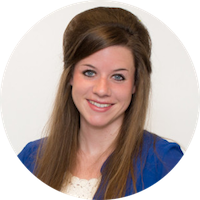 By Joanne Volkert, jvolkert@lessitermedia.com
Marketing Manager, Lessiter Media
Looking for a new form of content to add to your marketing strategy you may not have considered before?
Quizzes aren't commonly used among marketers and are perhaps one of the most underrated types of content every marketer should be testing.
Quizzes are engaging, shareable, entertaining and, when done right, can be extremely informative and educational. Often times they can be built and launched in a much shorter period of time and for less expense when compared to an eBook or white paper.
What's in it for your customers?
They get to evaluate themselves and see how they stack up against their peers
The personalized advice you give them is based on their assessment results – which helps them make better decisions for their needs and pains
It takes a few minutes to complete and gives them the instant gratification of a score
What's in it for you?
You get to establish your authority in your field of expertise or industry and as a go-to source for valuable insights
You can generate new leads by gating assessment results or offering an incentive delivered via email after quiz submission
You get to learn more about customers through their answers to your questions
You can promote other content assets like eBooks or white papers at the end of the assessment
You can pitch your offerings at the end of the assessment as the solution to their problems
It's way cheaper than writing a 20+ page eBook or white paper
Below is an infographic that outlines three different ways to consider using quizzes in your marketing strategy.
Have you already found success using quizzes? I'd love to hear what approach you take when creating them.