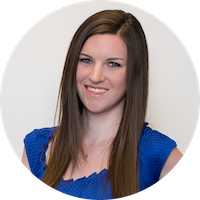 By Michelle Drewek, mdrewek@lessitermedia.com
Content Engagement Manager, Lessiter Media
Like other engagement metrics, exit rates are an important part of your marketing analysis. They offer quality insights into your audience's behavior on and journey through your website.
An "exit page" is the last page a user visited before exiting your website. Regularly monitoring which pages are experiencing the highest exit rate can help you identify more impactful opportunities for improving user experience. It can also help you drill down where in your conversion funnel users are dropping off more significantly so you can fix issues with the offer or the website's functionality to keep people engaged from start to finish.
If you aren't sure where to find your website's exit page data, go to Google Analytics and select your website. Set your timeframe for analysis (upper right-hand corner). Under Reports in the left-hand column, click on Behavior > Site Content > Exit Pages.
To help guide your analysis, I've outlined 3 tips below for using exit rate data to optimize and boost your conversions.
Let me know if you have any questions as you are sifting through your analytics.