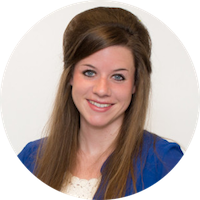 By Joanne Volkert, jvolkert@lessitermedia.com
Marketing Manager, Lessiter Media
As a direct marketer, you know how costly postage can be. More often than not, postage is the most expensive part of a direct mail campaign.
Well, surprise surprise, when you help reduce the amount of time the United States Postal Service (USPS) needs to sort and deliver mail, they like to reward you with lower postage rates!
You might already be taking advantage of postage savings through bulk Marketing Mail, but there are two other types of postage that can save you a more considerable amount if you can make your mailing fit the guidelines.
Every Door Direct Mail (EDDM™)
EDDM™ is really simple. Delivery of your mail piece is based on a postal carrier's route. The postal carrier is given a stack of your mailer and he/she puts one in every mailbox on their route. All you need to do is choose which carrier routes you want to include.
Saturated Mail
Saturation mailings are a sub-category of Marketing Mail and they are based on postal carrier route (like EDDM™), but give you more options to choose from. The biggest difference between EDDM™ and Saturated Mail is that you will need to purchase a list because your mail will be addressed to a specific person.
To better explain the differences between EDDM™ and Saturated Mail, I created an infographic below that displays the key variances between them.
In most cases, EDDM™ is the cheaper way to mail, but there are times when Saturation Mail can save you even more. I recommend you talk with your provider/mail house rep to help you determine which rate would be best for your project.
Have you executed an EDDM™ or Saturated Mail campaign? If so, did you save a sizable amount on postage? I'd love to hear how the mailing performed and if you plan to continue using these methods to save on postage in the future.