From the May 2018 Lessiter Link newsletter
On April 26, Frank, Pam and Mike Lessiter attended the University of Wisconsin-Madison's Life Sciences Communication (LSC) Student & Donor Reception for the presentation of the annual Frank Lessiter Ag Media Scholarship. Mike established the scholarship in 2013 to recognize company founder and chairman Frank Lessiter while also encouraging students interested in trade media. The scholarship is available to undergraduate students in the program who've expressed an interest in an agricultural media career.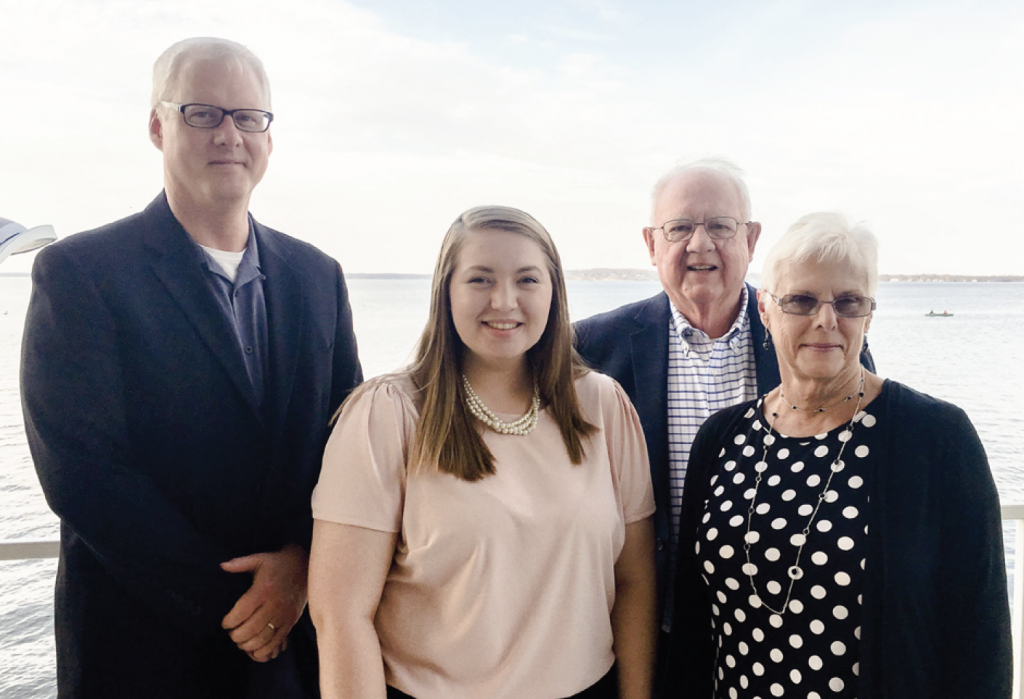 This year's scholar is Alizabeth Grady, an LSC sophomore who is also earning a certificate in ag business management. Upon graduating in 2020, the Oregon, Wisconsin native plans to pursue a career in ag communications and help convey the informational needs of farmers and ranchers. Liz is also a Future Farmers of America (FFA) state officer.
Previous recipients of the annual scholarship include: Josie Dallam (2013), Cassandra Endres (2014), Katlynn Rodgers (2015) and Jordan Gaal (2017). 
For more information on the Life Sciences Communication program at UW, visit www.LSC.Wis.edu.