By Mike Lessiter, President, Lessiter Media
From the Getting To Know column of the May 2018 Lessiter Link newsletter
Editor's Note: A career newspaperman, John joined as associate editor of Farm Equipment in February 2009. In a quick indoctrination, he flew to California on a cover-story assignment just 72 hours after starting the job. By 2010, he'd quickly earned a promotion and switched over to No-Till Farmer (NTF). With a firm grasp on the audiences and LM's standards and processes, a transition was arranged so John could remain as a full time senior editor after he and wife, Tatum, returned to the Tulsa area (Broken Arrow) in 2014. 
John knew by junior high that English and writing was the way his brain was wired. He found newspaper work as a way to do what he loved, he says. He worked part-time in the sports department at the Muskegon Chronicle after high school while going to junior college and followed that by joining Central Michigan University's newspaper staff.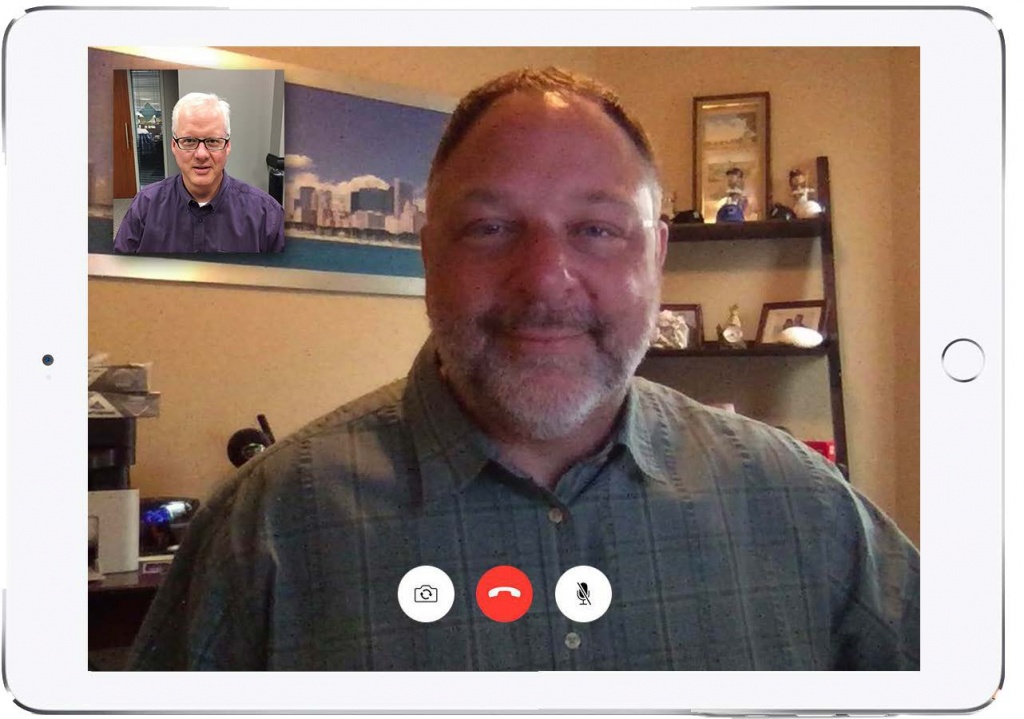 It was in southern Michigan that he cut his journalism teeth at the Three River Commercial News ("The printing press was 50 feet from my desk"). He spent 3 years at The Herald Palladium in St. Joseph, Michigan and then moved to Chicago for big-city challenges. In 4 years at the Daily Southtown, John reported on many topics, including investigative reporting, politics and trials. He was also part of a rotation that visited the Cook County morgue to get early details on homicides.
The Dobbersteins moved to Tulsa in 2005 when Tatum's dad was diagnosed with cancer (He's in full remission today). "We were only there 19 months, but that's where I started covering agriculture for the Tulsa World and really enjoyed it. It was a breath of fresh air." Interestingly, it was that exposure to ag writing that piqued our interest in him before we had an official job opening (another "Depth Chart" example at work).
After moving to Milwaukee and a short stint as the police reporter at The Milwaukee Jour-nal-Sentinel, John recalls his first meeting with Frank at the old building. "One of the first things he said was, 'I read your clips. They're shallow compared to what we do here.' And then came that trade-marked smirk," he says.
"I went to lunch with Darrell Bruggink and got a freelance assignment. Not long after, Dave Kanicki (also a Central Michigan University journalism school alum) contacted me about a potential opportunity on the dealer side."
John recalled the breakfast meeting Dave and I had with him at Panos' (now Bullwinkle's) as we prepared to make a change in staff to raise our editorial standards. "You guys asked me about reporting history and interests, willingness to travel and if I had a problem moving boxes," he says. A job offer came later that day and John accepted.
EX-NEWSPAPERMAN'S VIEW OF TRADE MEDIA

John says his 20-plus years in the newspaper world provided great insight into what makes people tick, along with some memorable interviews and stories. It was also exciting at times, he says, recalling the atmosphere in the newsroom on election nights.

But the daily newspaper world also had a high burnout rate. John was ready to get out before the cynicism took root. "We'd write all we could about certain issues but in that broader newspaper world, you rarely see change being made," he explains, noting that writing about victims all the time was becoming tiring.

John views niche media as a means to positively influence an audience and one's profession. "In niche reporting, your job is to learn things that help other people be successful. There's a lot of satisfaction in that."

When asked what advice he'd offer to an editor on his first day at LM, he replies: "I'd say to keep an open mind and be willing to learn; there's a wealth of knowledge here at this company.

"You've got to learn to think like your audience, because that's what niche media is about – providing timely, actionable information that is valuable to their decision-making. Also, try to soak in some of the leadership skills and insights from the senior staff who've been doing this for a long time."
"My first day on the job, you'd said, 'I've sat in your seat before and I know it might be intimidating, but we'll get you through it.'"
Three days later, John and Dave flew to central California on a Sunday to see dealers and farmers (he would write a cover story on a vineyard operation for the next issue of Rural Lifestyle Dealer) and to attend the World Ag Expo.
"Writing a niche-oriented feature on what dealers needed to learn from farmers was something I hadn't done before," he recalls. "I had a lot to learn about niche media and Dave wasn't shy about telling me what I needed to do, both in the writing and in leadership. One thing he taught me was to take control of challenges or issues rather than letting them take control of you."
John was advancing on the dealer properties, which included writing editorials. When another personnel change occurred on NTF, the management team felt that there was a solution — and a personal growth opportunity — already in waiting.
Darrell approached John about making the switch to NTF. "I was torn after already having made some big career changes," he says. A meeting with Dave, who had challenges of his own finding the right talent, put the personal and professional opportunity into perspective for John. "He told me that the chances to advance don't come along every day at a smaller company. Dave probably wasn't looking forward to having to find a replacement for me, but he also wanted what was best for me."
John accepted the promotion to NTF managing editor in the fall of 2010 and never looked back. His new NTF "beat" was a lot more technical but also more narrowly defined. "At that time, Darrell had to focus on profitability and he needed someone he could count on. I needed to focus on learning the subject and what's important to our subscribers. Darrell and Frank were instrumental in guiding me. I just needed to put in the effort.
PERSONALLY INCREASING VALUE VIA PROFESSIONAL DEVELOPMENT

Realizing that his promotion would require more speaking duties, John chose to personally increase his comfort at the podium. "Public speaking was my kryptonite; it wasn't something I'd needed to do professionally before."

John enrolled in the Broken Arrow chapter of Toastmasters International, a global program for public speaking and leadership. He recently earned the Competent Communicator and Competent Leader certifications for his work over the past 14 months. John was required to complete 10 speeches and handle various roles and duties to achieve 2 levels. Next, he's pursuing a certification for Dynamic Leadership.

"I learned even the best speakers in the world get nervous; it's just learning how to deal with those feelings," he says. His best advice given: "Just teach us something."

John says the program has been beneficial for interpersonal skills, too. Since enrolling, John has made several presentations to farm groups, the American Society of Business Press Editors and the LM Management Team.
"Our readers demand a lot because they're paying for the subscription. We need to explain what and why they're doing something and write it in a cohesive form readers can understand."
John is proud of NTF's place in agriculture ("the leading edge," he says) and finds meaning through its reporting on farmers' advancements ("We're also providing leadership to the rest of the food economy"). John's role with the National No-Tillage Conference includes all elements of the conference program, which includes nearly 40 presentations, 80 roundtables and securing speakers and the content budget.
John also enjoys the dynamics that keep everyone moving and on their toes. "There's always new things coming, and that's a major appeal for me. I've been able to continue my writing about ag while learning new skills — identifying and recruiting speakers for our conference, leading meetings and planning editorial, writing blogs and recording podcasts," he says. "There's been a lot of professional growth."
He also adds that the continuity of the publication is a big advantage. "I've sat in conferences with editors at other magazines who lament that they're constantly trying to reinvent themselves because they can't figure out who their audience is. We're lucky to have continuity of leadership and a clear focus. That trail has been blazed for us and we just need to follow that template and mission to the best of our ability."
Personal. Married to Tatum Adams (an I.T. business advisor) since 2005. Two dogs (Kodiak, a 14-year-old black lab and Liberty, a 4-year-old yellow lab.

Early Years. John, the middle of a 3-son family (brothers Dan and Mark), was born and raised in Muskegon, Michigan. Dad, Charles, was a minor-league pitcher (He once toed the mound against Willie Mays and Orlando Cepeda), U.S. Army veteran and piston-ring engineer. Mother, Judy, was a legal and school secretary. John's youth consisted of soccer, basketball, volleyball and tennis and lots of RV camping trips. By his teens, he "lived" at the beaches of western Michigan.

Free-Time Activities. With arthritis limiting his sports to golf, John's biggest hobby today is his camera (member of Photographers of Tulsa), followed by his home brewing of dark beer. He and Tatum are also active in several groups, including Lab Rescue of Oklahoma, which provides care and adoption  for stray dogs. They recently put down roots at a new church and are now helping in a friend's political campaign. "We miss  the restaurants in Milwaukee and aren't the foodies we once were, but we cook together several nights a week."

Favorite Vacation Spot. "The resorts in Cancun and Playa del Carmen, Mexico. You can nearly completely unplug from the world if you want."

Little Known Facts: John was a serious volleyball player for 22 years and even spent a few years on a semi-pro beach tour in the Midwest with younger brother, Mark, in the 1990s. He also played the saxophone in marching and jazz bands from 5th grade to junior college. "Muskegon High School had a very intense band program where mediocrity was not tolerated," John recalls.