From the May 2018 Lessiter Link newsletter
Members of our staff had the opportunity to present at not just one, but three schools this year during their High Interest Day/Kids' Choice Day programs. Hoover Elementary (New Berlin) reached out to Lessiter Media after they were shown the video produced by our staff during last year's High Interest Day at Brookfield Elementary, and we made our 4th appearance at Brookfield Elementary (Brookfield) the following week.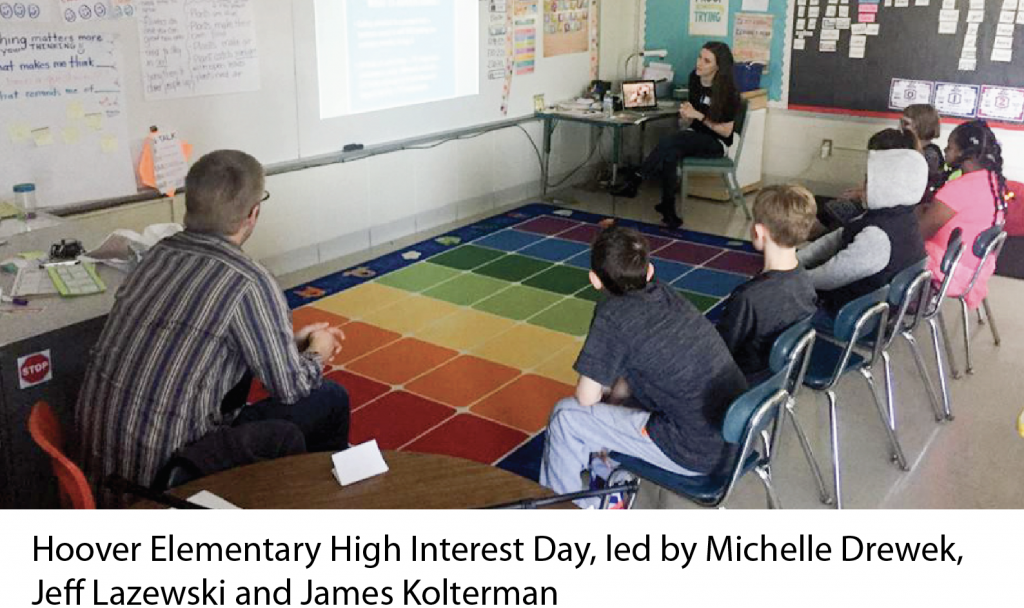 Another new school added to this year's lineup was Riverside Elementary (Menomonee Falls), where Frank's daughter, Susie Grabow, teaches.

Students became video commercial producers in sessions titled "Video Commercials: Quips, Clips & Cuts." They learned how to storyboard, were given tips for creating a quality video ad and took our high-end equipment around the school to film other High Interest Day/Kids' Choice Day activities utilizing the techniques they learned.

The footage the students gathered was used to create YouTube videos highlighting their school's action-packed day.