By Laura Vietmeyer, Digital Content Specialist, Lessiter Media
Since distributing copies of What the Heck is EOS? back in June, I've heard various reactions from coworkers: "Oh, things make so much more sense now!", "Hey! We're not doing [insert book's suggestion here]." and "So that's what L10 means!" Hopefully, after reading What the Heck is EOS?, it is clearer for you to see what Lessiter Media has been doing with EOS and what we're doing with this operating system moving forward.
Depending on your department, you've likely already had some exposure to the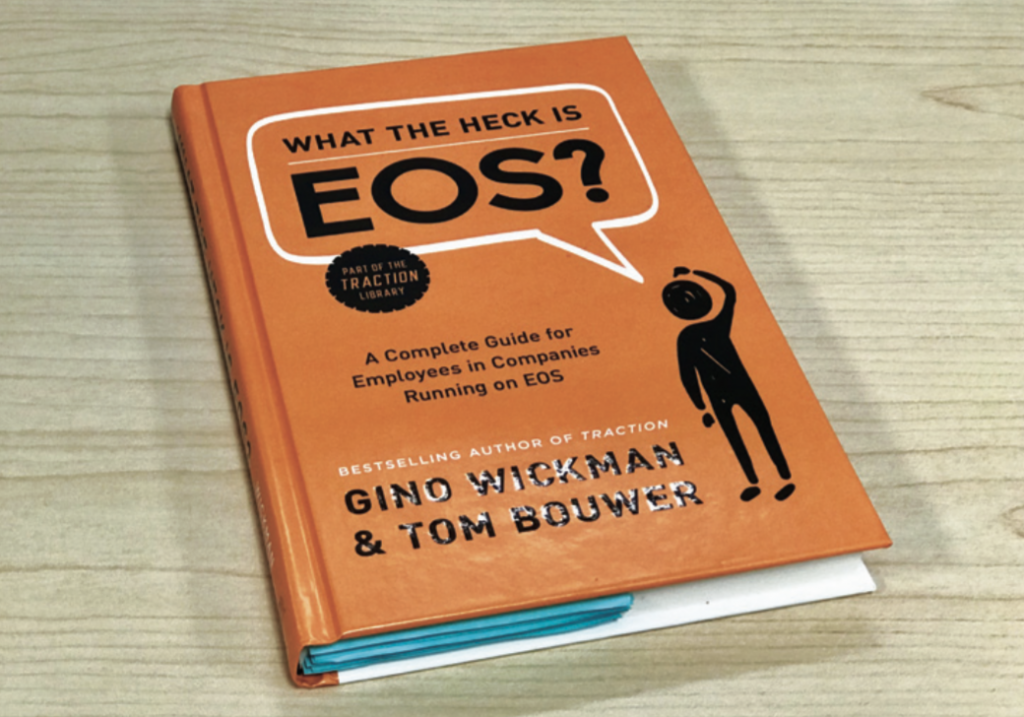 Entrepreneurial Operating System, both its components and tools, prior to reading the book. The Audience Development team, for example, has been holding Level 10 meetings for a while now and is making good use of the Scorecard, Headlines and To-Do List components. Each meeting is ranked at its conclusion.
The Vision/Traction Organizer is displayed prominently in the break room. If you haven't studied it in a while, take a moment to do so — you'll get a better sense of where we want to go as a company and a sense of what you can do to make an impact). The Management Team began posting this back in the spring, and once I read What the Heck is EOS?, I was able to understand the purpose of doing so: to help the Leadership Team, and the rest of us, see where we are going.
In the vein of transparency and connectedness, the Lessiter Link you are holding and reading right this very moment can be counted as a product of 09.14.18 EOS. It opens up the lines of communication, educates on areas of the company that we might be familiar with and, perhaps most importantly, calls out our personal and professional accomplishments. It's a reminder that, while we look for ways to continue growing and achieving, it is still important to look back at what we've done and celebrate our victories.
One of the components of incorporating the Entrepreneurial Operating System, is the creation of corporate, departmental and personal rocks. A coworker recently told me that they finally understood what was meant by the header "Art Department Rocks" listed each week on the production schedule after reading the book and learning what "rock" means in EOS language. As much as the Art Department does indeed rock, the header denotes those quarterly objectives that are so important to getting those big projects completed.
A major corporate rock for this 3rd Quarter has been our latest push for documentation, which speaks to our core processes. Nearly everyone, under the guidance of a committee made up of all areas of our company, will have a hand in documenting what we do on a day-to-day basis. This documentation will ease new employee onboarding, keep everyone accountable and create greater consistency and efficiency. As we continue to grow and take on greater challenges, these processes will be essential to keeping us on track and allowing us to do our very best.
For me, reading What the Heck is EOS? brought everything I'd been seeing at work in our company — from our core values to the ASPIRE meetings to the employee reviews — together in a moment of satisfying clarity. I know the book will be valuable for me moving forward, too. So for those of you who haven't finished the book yet, I urge you to make it a priority. At the very least, I still have a bunch of Kit Kats at my desk that are ready for your answers to the EOS quiz in the last edition of the Lessiter Link.