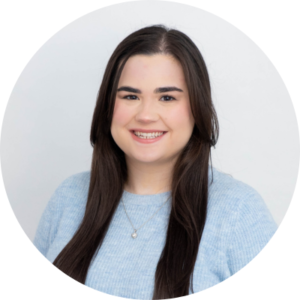 By Olivia Cox
Marketing Associate, Lessiter Media
ocox@lessitermedia.com
262-782-2443
Short-form video content has become incredibly popular in recent years. Much of this can be attributed the rise of the social media app TikTok, created in 2016 (previously known as Musical.ly). The app's popularity grew during the height of the COVID-19 pandemic as many had extra time on their hands during quarantine. As a result, according to Insider Intelligence TikTok's worldwide user-base more than doubled from 2019 to 2021, going from 291.4 million to 655.9 million.
Other social media platforms have followed suit and have created their own type of short-form videos with Instagram and Facebook Reels, as well as YouTube Shorts. But what length of video is considered short-form anyway? While some may consider videos up to 3 minutes to be short-form; generally, the duration is recognized to be around 15 to 60 seconds.
Businesses have adopted this format to share content like behind the scenes of their company, product demos, and answers to frequently asked questions. This type of content helps viewers gain greater insight into your business. You can also take advantage of popular trends; implementing popular sounds or hashtags, to connect with a greater audience and convey the relevancy of your brand. Short-form videos can also be a way for you to tease upcoming products or events, building anticipation.
Short-form video is a great opportunity to further your relationship with your customers in a new way and help them gain a greater understanding of your business. I have created this infographic where you can learn more about the benefits of adding short-form video to your overall marketing strategy.
Have you tried using short-form videos? If so, send me a link; I would love to give them a look!