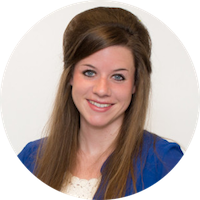 By Joanne Volkert, jvolkert@lessitermedia.com
Marketing Manager, Lessiter Media
How often have you asked family or close friends for recommendations? Perhaps it involved a remodel in your home, or a major home appliance kicked the bucket and you needed to replace it quickly, or maybe it's something as simple as what series you should watch next on Netflix.
Now think about this for a moment – how often have you acted on one of those recommendations or referrals?
One of the most powerful tools in marketing are testimonials. These written or spoken recommendations from satisfied customers affirming the performance, quality, and/or value of a product or service can be extremely influential when closing a sale.
Testimonials – in written, audio or video format – can easily be featured on your website, social media, in marketing emails, in blogs, in print marketing, podcasts, promotional videos – you name it.
To further explain just how persuasive customer testimonials can be, I've detailed five reasons you should be using testimonials in your marketing below.
If you're not currently utilizing customer testimonials, I encourage you to start capturing and showcasing them.
What are some things you'd add to the list that your team does to stay on track?