On Wednesday, June 27, 2018, Lessiter Media founder Frank Lessiter hosted our annual cover работа в москве review in which a collection of our publications' covers are reviewed by a third party judge. Each year we gain actionable feedback that has continued to improve our end product for our readers.
This year's judge was Lynn Henderson, Publisher/Editorial Director of Agri Marketing Magazine. Lynn took the time to come and tour our headquarters, and for the работа москва first time in Lessiter Media cover evaluation history presented live feedback on the submissions he evaluated. This was an exceptional learning onnit plant based protein powder opportunity, as always, and we thank Lynn for his time and thoughtful commentary dragon pills on this year's "class" of covers.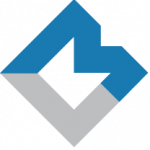 Check out the top reviewed covers from 2017!
Sixth Place
Fifth Place
Fourth Place
Third Place
Second Place
First Place
Honorable Mentions
---